See how many teams use adam.ai to manage their meetings
Before
Your input is valuable. Make sure you're prepared to bring your ideas to the table by using meeting management tools that help you suggest and prepare important agenda topics. For example, you could use a virtual meeting room before the meeting starts to record notes and expectations.
During
Did one of your co-workers just share a great idea? Make sure to capture your team's ideas as they're shared so you can retrieve them easily later. Whether you join in-person or remotely using an online meeting management platform, being able to capture your team's input and your own notes is vital.
After
After the meeting, it's important to stay focused on your goals while still helping the rest of your team meet theirs. Our meeting team meeting tools help you accomplish this with smart reminders, dedicated goals/action item pages, and notes that you can organize by specific meetings.
Make sure your team gives your ideas the attention they deserve. With a solid meeting agenda and comprehensive meeting minutes, adam.ai makes it easy to share ideas.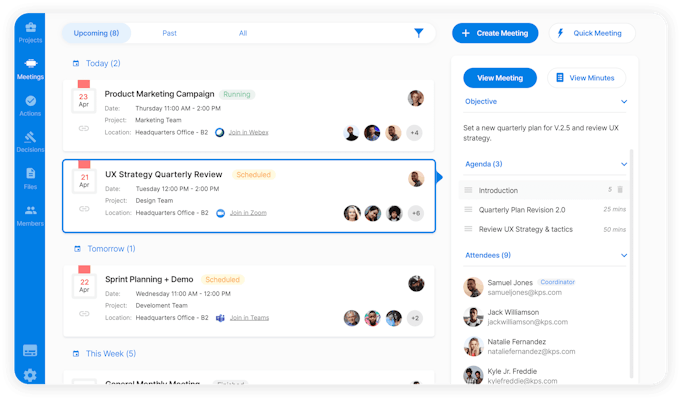 Capture your team's genius
Fully capture your meetings intelligence, set the seating arrangement, record attendance, add agenda items, write notes, assign actions, attach related meeting files and vote on important decisions.
Track your goals as you go
Stay on top of the meeting invitation and upcoming due dates for deliverables from meetings without getting micromanagement by the team lead. You can manage your own work.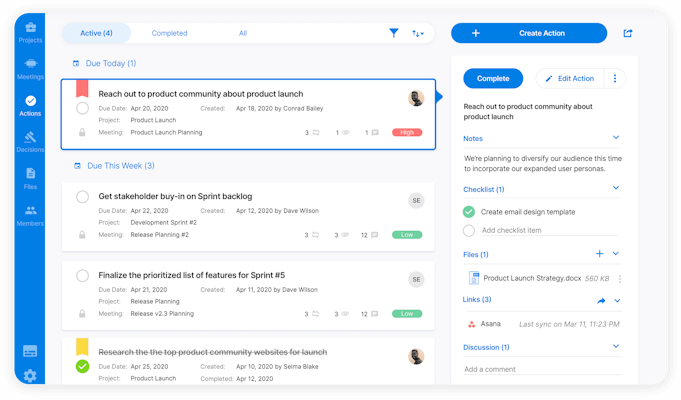 adam.ai integrates
with your communication and collaboration tools
Use commands and messages to create meetings, assign actions, and document minutes into adam.ai.
Automatically create and join in meetings using different audio and video conferencing tools as Zoom, WebEx, and Teams.
Boost your meeting
workflow.
Try for free.