See how project managers use adam.ai to manage their meetings
Before
Planning is crucial for any leader. Whether you're in charge of a small project team or a multi-million-dollar company, adam.ai's meeting management solutions help you plan for success. Prepare and send meeting agendas that help keep meetings on-topic so you can focus on what matters most.
During
Capture a record of your meetings and important meeting intelligence (including the specific seating arrangements of the attendees). Easily capture and share meeting highlights, agenda items, and documents with file sharing tools or put important decisions to a vote during the meeting.
After
Follow up on important meetings by creating and sharing meeting minutes with a virtual meeting management assistant. Create and share post-meeting action items or checklists to help your teams focus on their most important goals. Then, help them meet their goals by sharing important documents.
Welcome to your meetplace
This is where everything happens. Group your meetings by their project and get meeting intelligence for all the meetings happening across all of your teams.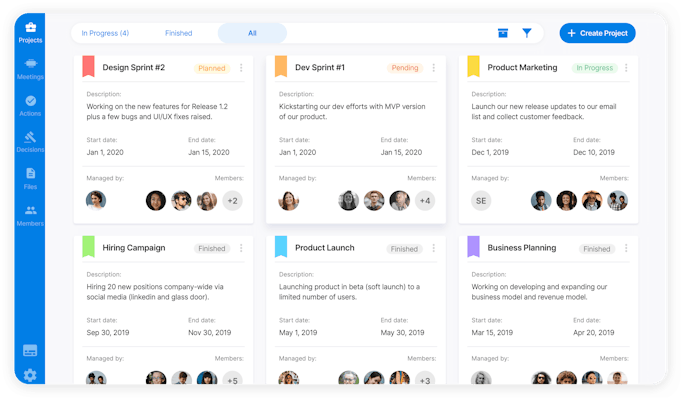 A dashboard for your meetings
Every project has a dedicated dashboard and timeline so you can see it all together, along with visual insights for all your scheduled or finished meetings, actions and decisions taken.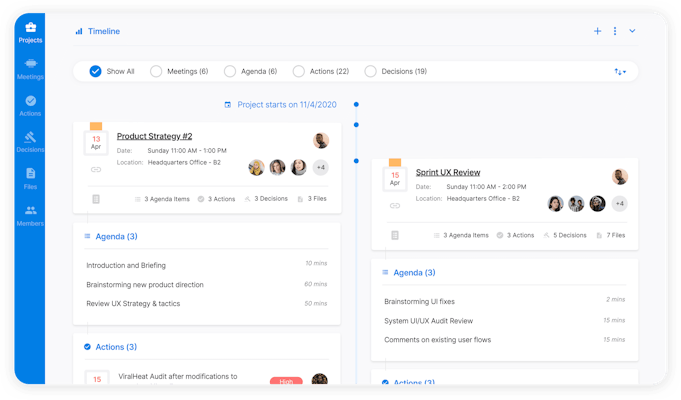 Stay updated with your team's progress towards important goals with detailed checklists. Help your team stay on track by sharing important files and updates.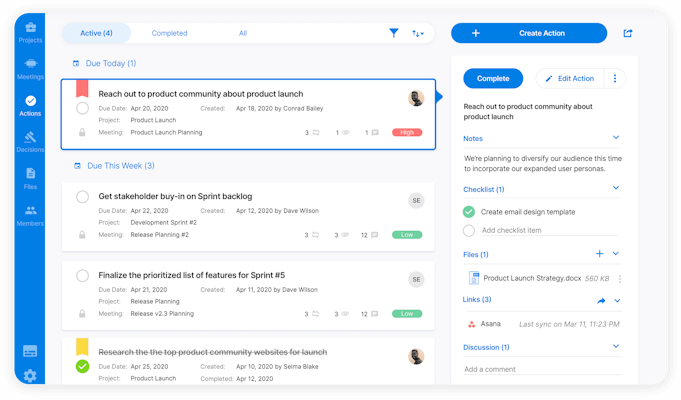 adam.ai integrates
with your project management tools
Connect your apps via Zapier like Evernote, Gmail, JIRA, Twist, Salesforce, and more to adam.ai.

Instantly link your assigned actions from your meetings on adam.ai to your favourite project management tools.
Boost your meeting
workflow.
Try for free.