See how many individuals use adam.ai to manage meetings with their clients
Before
Coordinating meetings with multiple clients can be tough for any independent freelancer—especially when every client uses a different meeting tool. So, why not use a meeting management solution that lets you manage invitations from multiple collaboration apps?
During
Capturing notes about client goals and priorities is crucial for any consultant. Knowing what your client's biggest pain points help you meet their goals—and keep them happy. With meeting minutes and other meeting intelligence tools, adam.ai makes it easy to keep track of client priorities.
After
Staying on top of client expectations after a meeting can be an enormous challenge. Being able to organize meeting notes and track progress towards client goals can make an enormous difference in client satisfaction. Our meeting intelligence and management solutions make it easy to track goals.
Share insights with clients
Keep your meetings with clients organized by creating detailed meeting agendas that outline important topics. Help foster understanding by sharing your meeting notes.
Keep track of meeting invites
Different clients have different preferences for their meeting management solutions. Keep track of meeting invites across multiple apps with a single pane of glass view.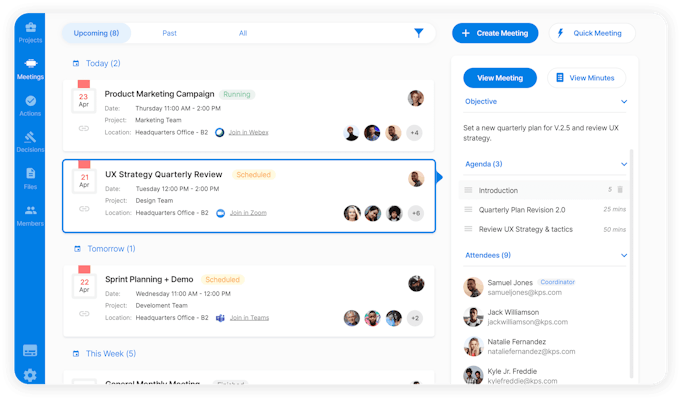 Stay on top of your action items
Every client will want their action items taken care of ASAP, but you only have so much time in the day. Keep track of your action items so you can prioritize by importance.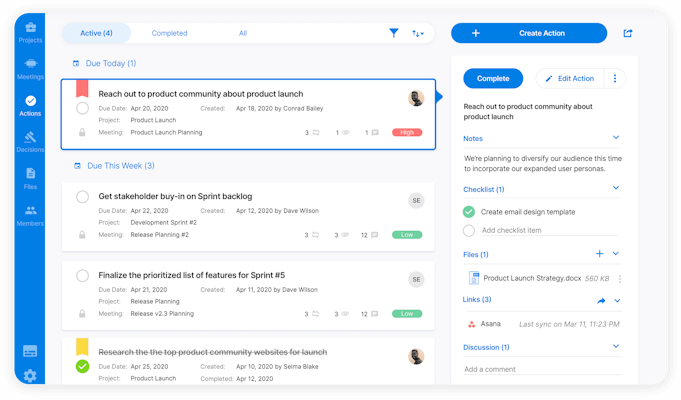 adam.ai integrates
with your personal scheduling and file-sharing tools
Use commands and messages to create meetings, assign actions, and document minutes into adam.ai.

Automatically create and join in meetings using different audio and video conferencing tools as Zoom, WebEx, and Teams.
Boost your meeting
workflow.
Try for free.